New: Digital safe mobile application
I can access my sensitive documents from my phone whenever I want, wherever I want, in the blink of an eye and in complete security!
Now available on IOS and Android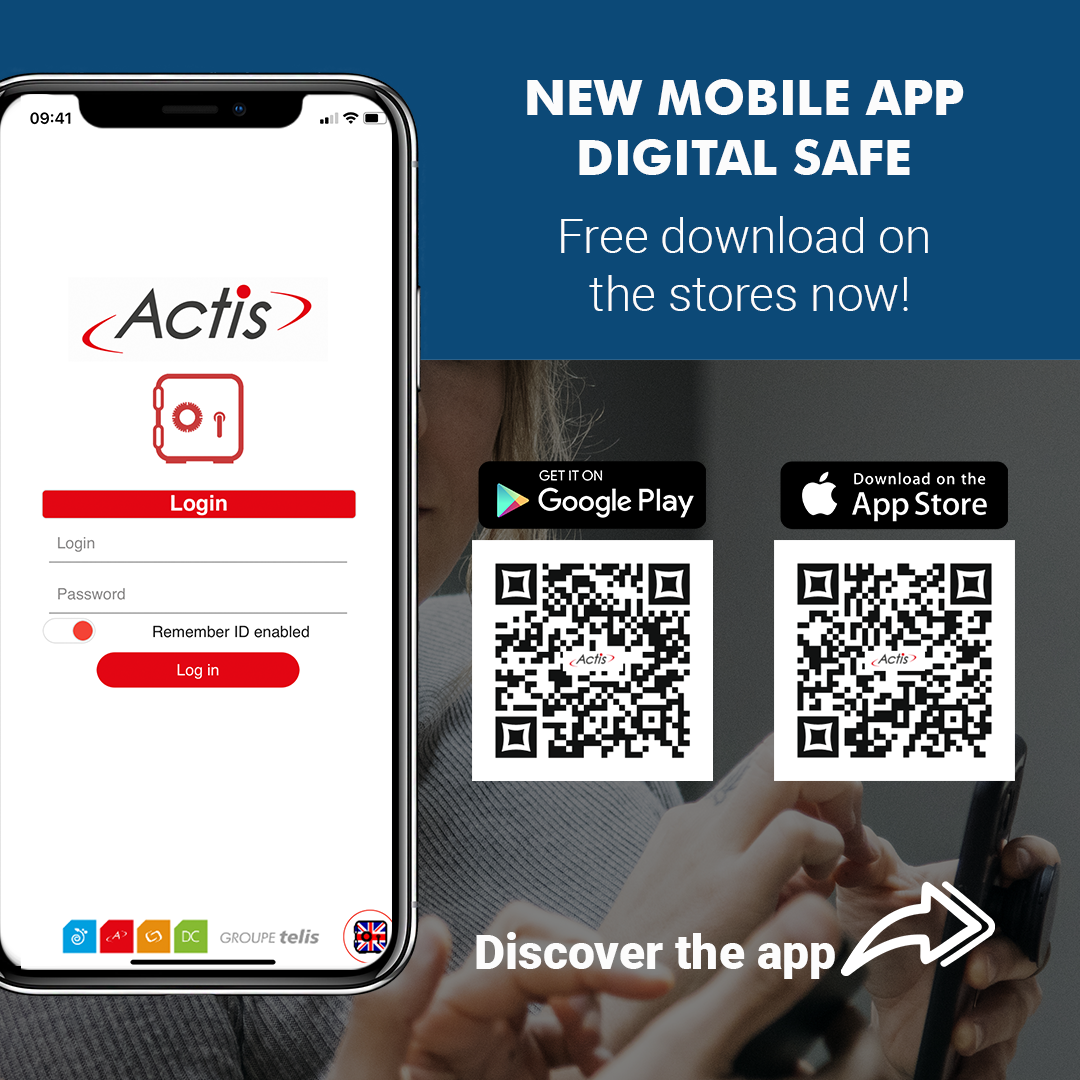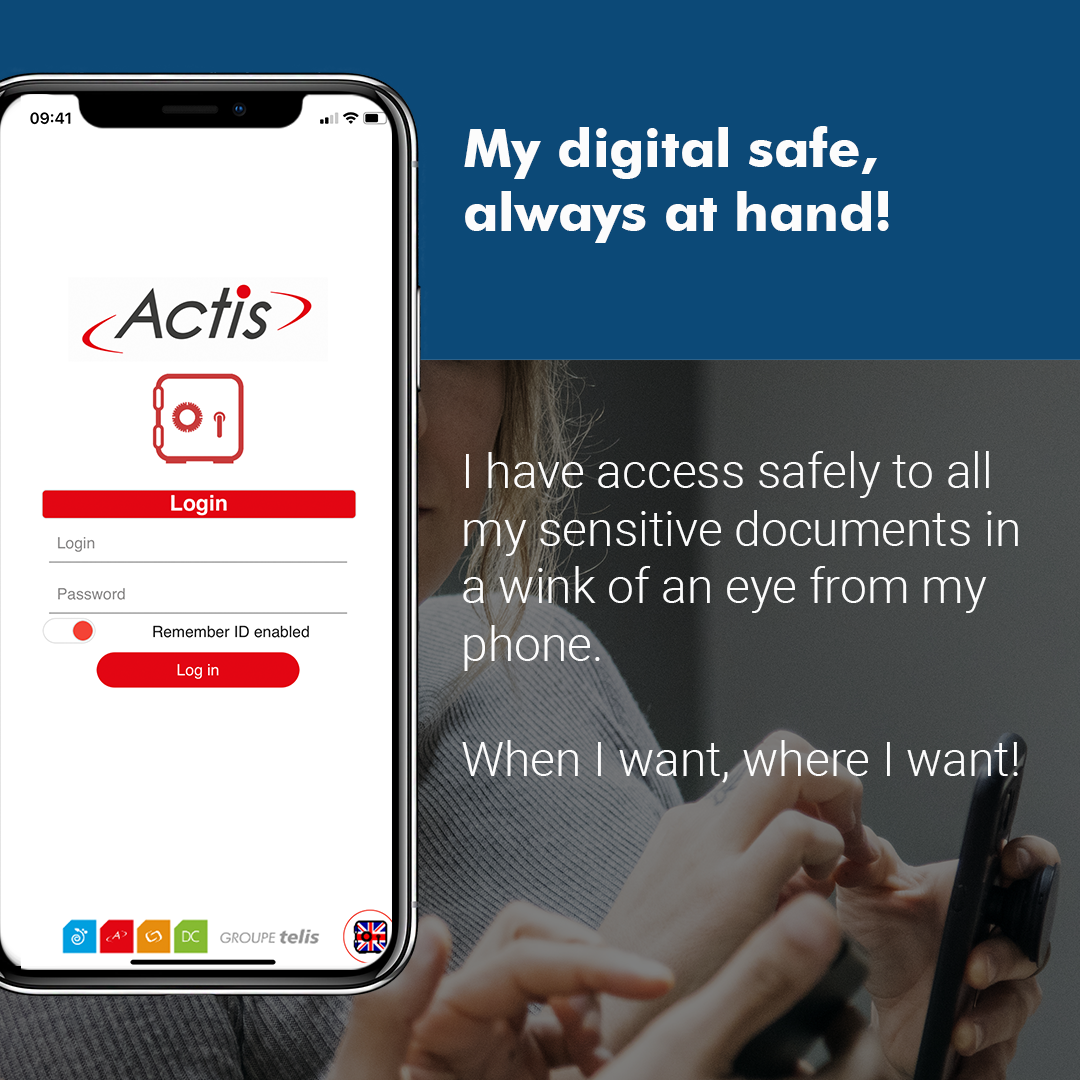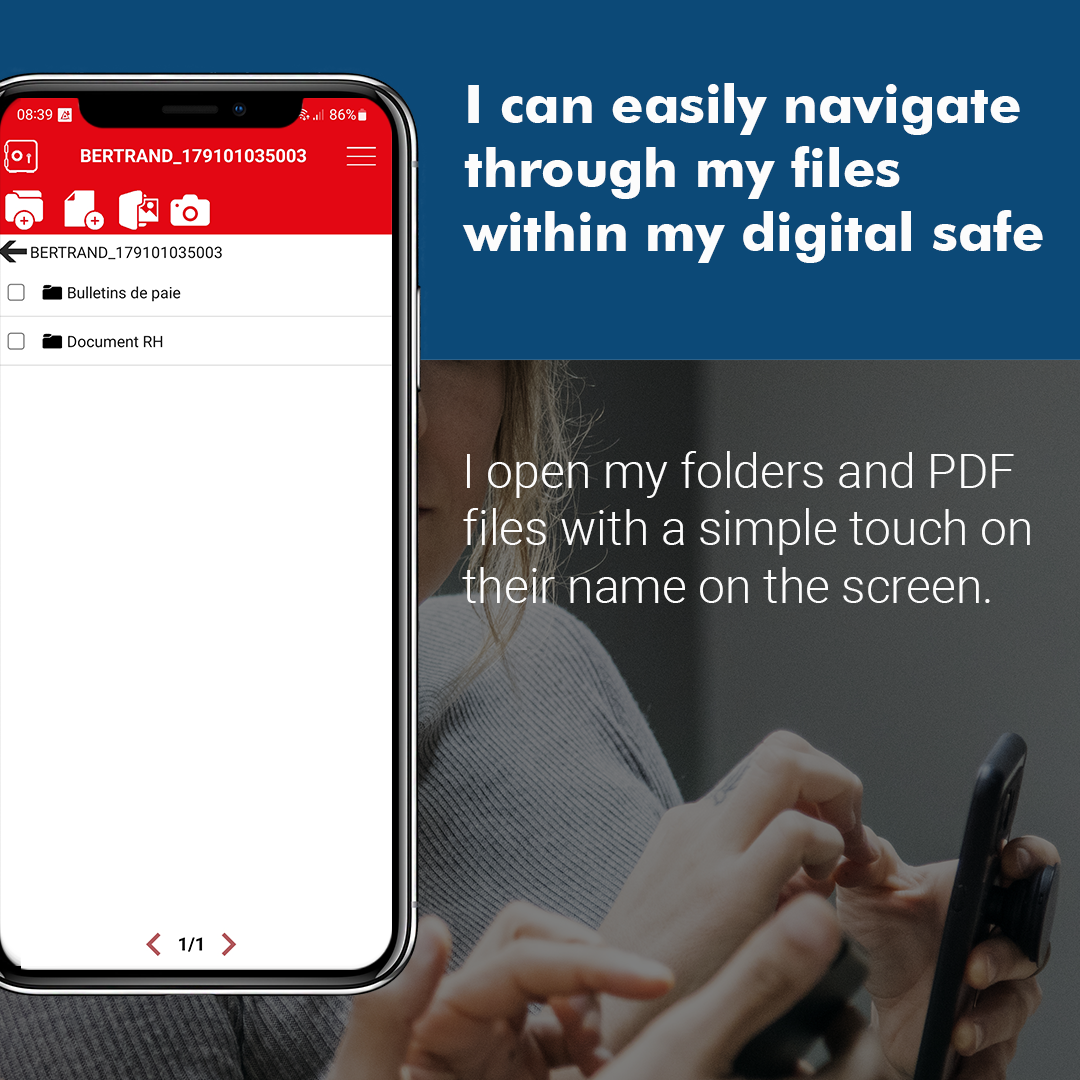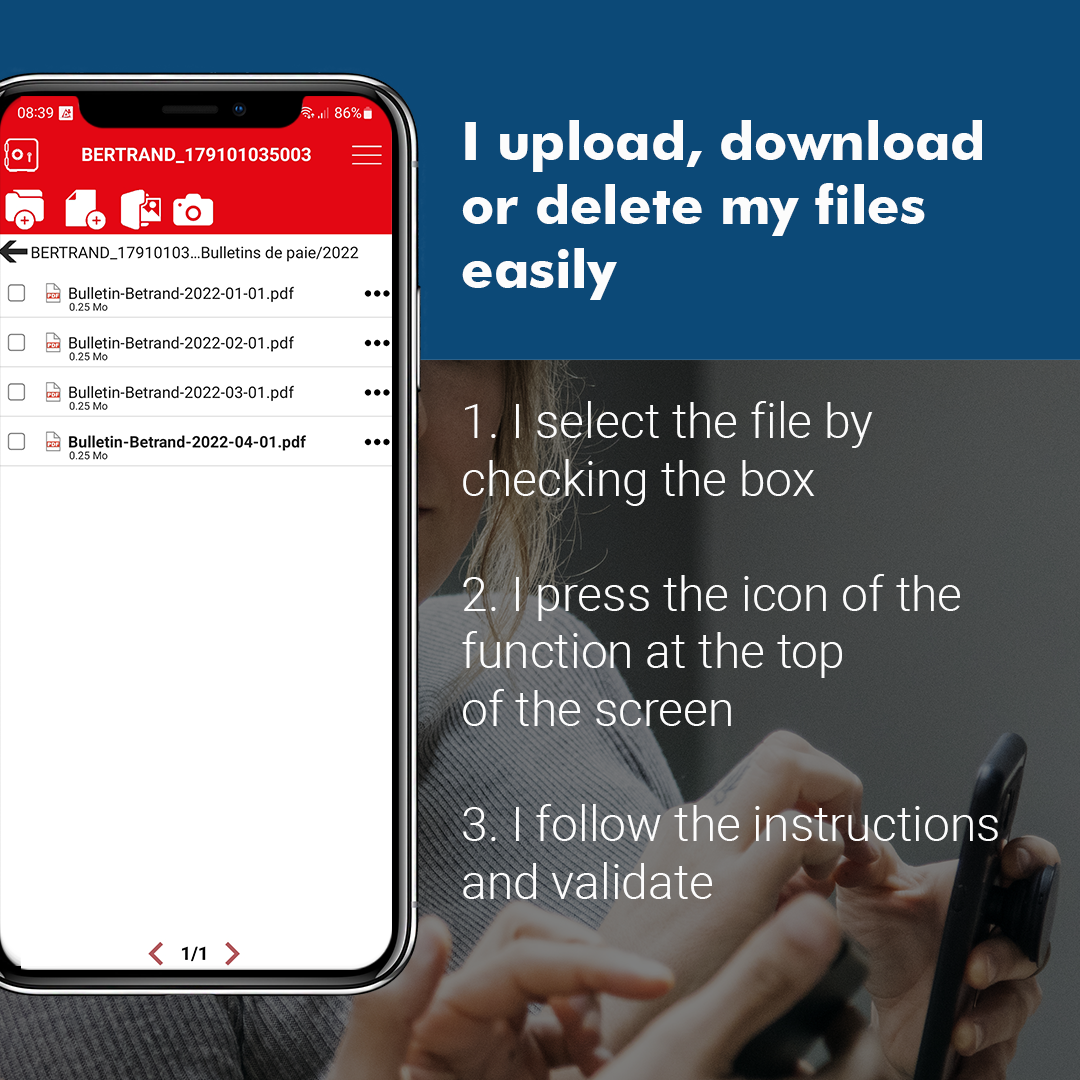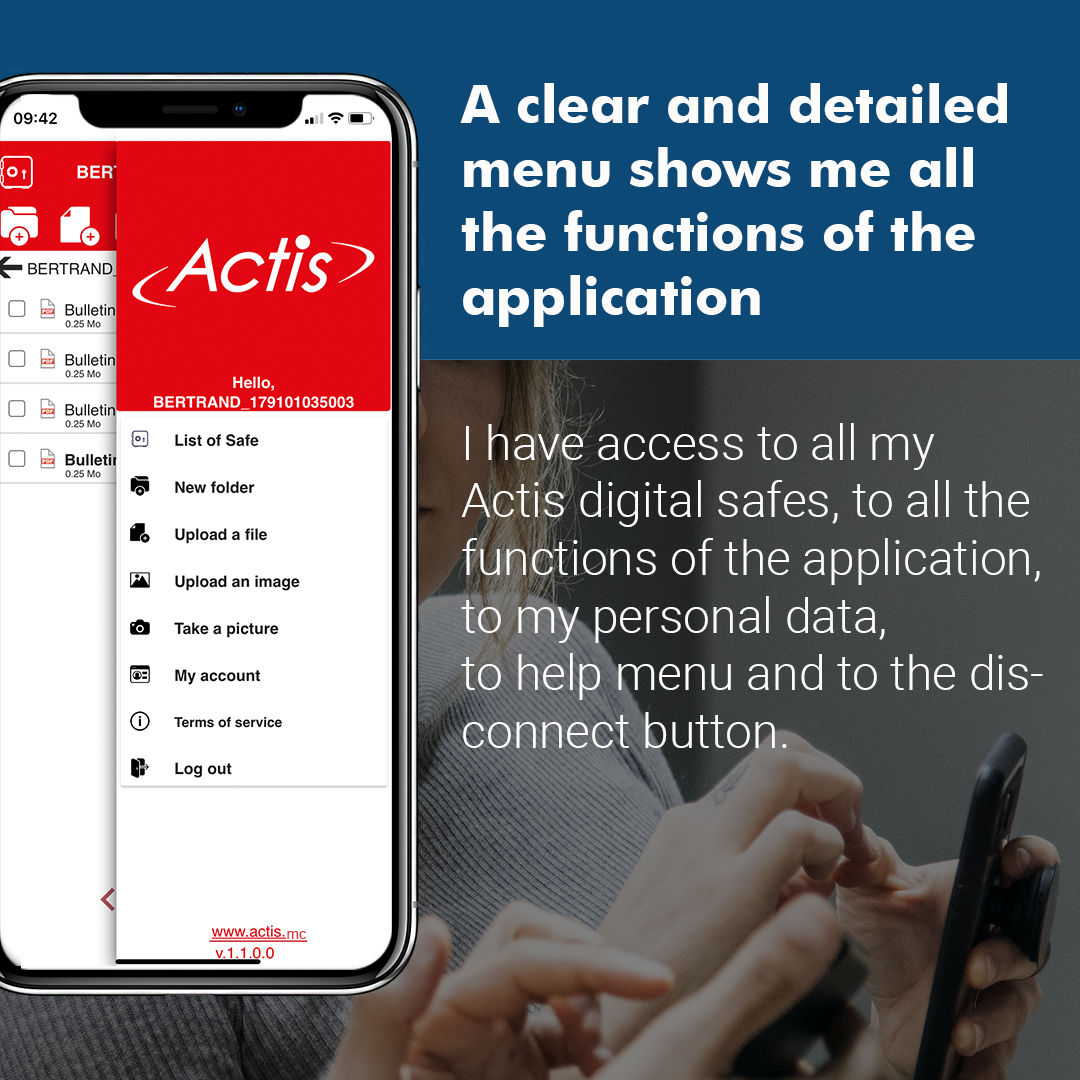 Dematerialization for everyone
We are all mobile. Whether it's our pay slips, our ID card, a contract, an invoice or a proof of address, we all need access to our sensitive documents at any time for different reasons.
Thanks to the Actis Safe application, you have free access, anywhere and anytime, to your sensitive documents securely hosted in Monaco within your Actis digital safe.
Do you have an Actis digital safe? Download the application on the Google and Apple stores to access it from your cell phone!
Putting your data security first
Password identification required
The password for your digital safe is never saved within the application, you must enter it each time you log in.
Direct consultation of your digital safe
The Actis safe application consults your digital safe directly without saving or copying documents on your phone. 
100% Monegasque application
The application is developed, secured and maintained by Actis teams in Monaco for a total control and governance.