Actis offers the only communicating digital safe with probative value in the Principality of Monaco. Our partner Cecurity.com is the only company to have obtained a digital safe CNIL label. Our digital safety used by the CCIN.
A solution that meets your digital challenges

Archiving with probative value

Manual or automated filing

A personal digital safe for each user

Secure private hosting in Monaco
Actis (a member of the Telis Group), has offered a digital safe with probative value in the Principality of Monaco since 2008 in partnership with cecurity.com. This solution is adapted to the challenges of the digital transformation, and makes it possible to archive your sensitive data simply in a digital format. It guarantees the integrity and long-term security of your invoices, contracts, payslips, patents, intellectual property and confidential documents, among others.
Adaptable to your business needs and easy to use
Traceability, confidentiality, portability.
The authenticity of your archives is guaranteed by time stamping and sealing.
Confidentiality is insured by controls of access and strong authentication.
The security of the digital archives is strengthened by the encryption of exchanges, files and data in accordance with Decree no. 2018-418 of 30 May 2018 on the modalities for implementing digital safe services.
Proof of deposit including time stamping of the deposit and a digital impression of the file. A digital signature of the depositing party is affixed to the archives at the time of deposit
Activities regarding the safe are recorded in the event log.
Sealing of the archives and chaining of the log ensure that they cannot be altered.
Replication and redundancy ensure that the archives are preserved.
The archives and their impressions are checked on a regular basis.
Readability over time is ensured by the use of long-term archiving formats (PDF/A).
The digital safe solution offered by Actis means archiving with probative value, which offers all companies three essential benefits: the production of evidence in the event of a dispute, compliance with archiving for tax and company controls, and finally protection of a company's assets
Secure acquisition of your supplier invoices
Offer a supplier the opportunity to deposit your invoices in your company's digital safe.
Archiving your invoices in a digital format
Your accountant or accountancy service archives your invoices in your digital safe.
Distribution of your client invoices
You make a personal digital safe available to your clients in which you deposit the invoices to be sent out to them. They receive notification of a deposit by e-mail.
You can use the Actis connector to export and deposit all your invoices into your digital safe, as well as those of your clients, in total safety with just a few clicks.
Immediate benefits for companies
Distribute and archive your employees' payslips in a digital format with complete confidentiality.
Distribute and archive your employees' employment contracts and supporting documentation in a digital format with complete confidentiality.
Deposit of confidential documents
Deposit all your employees' confidential documents safely in their personal digital safes.
The employer's safe makes it possible to store and archive all the company's sensitive documents with probative value. Control the confidentiality of information within your company.
The employees' personal safe makes it possible for them to store all their payslips, their employment contract and personal documents connected with the company even after they have left it. Only the employees have total access to their safe.
Immediate benefits for companies
Protect your confidential documents
Flexibility and accessibility
The CFEC product offers a variety of highly flexible modules that can be adapted to your needs. From a simple safe to a whole room of safes, the scalability available in the CFEC guarantees the implementation of security for your data. With the Actis connector, you can automate the acquisition of documents to be archived in the CFEC. Whatever terminal you may be using (PC, tablet or smartphone), you can consult your archived documents easily using the CecurWeb module.
A reliable partner for your data archiving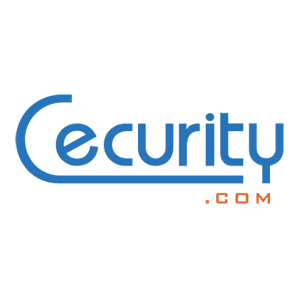 Cecurity.com is a publisher of software and solutions in SaaS mode, and handles flows of digital and/or paper documents securely while guaranteeing their conformity, because they are archived with probative value. Its dematerialization systems provide online service suppliers and organizations with storage solutions for preserving their data. The group provides complete solutions, from taking charge of hybrid flows to storing them in digital safes or through digital archiving.
Cecurity.com is a guarantee of the traceability, integrity and confidentiality of data. The group's expertise is established by its unequalled certifications and labels that guarantee the preservation of data, a legal opinion by Caprioli & Associés, CNIL Label, AFNOR Certification – NF Logiciel, ANSSI – CSPN, FNTC – CFE Label and France Cybersecurity Label.