Category:
Events and conferences
The events and conferences of the SAM Actis.
Conferences, Pitch, Coaching, Trainings…
Actis is committed to the digital transition and is one of the leading players in the fields of cybersecurity and data protection.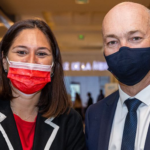 Come wedneday october 6th at Monaco Business to meet Actis' team and get informations on our services !